Use the proxy
Use a proxy is actually very simple. However, you need to consider the stability of the proxy server.
From the Options menu to enter proxy settings, see below: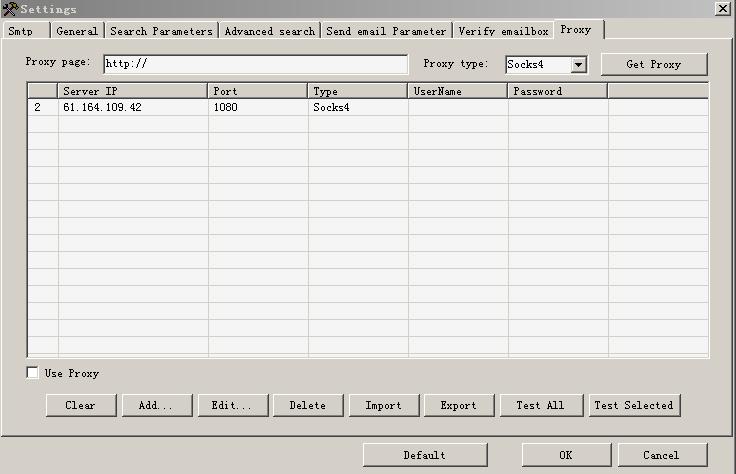 Here you can manually enter the proxy server information. Also can extract proxy Information from the web page what your input.
The validity of the proxy can be test by the last two button. All testing takes a long time.
After built the proxy list, If you want to use proxy, Please select the following "Use proxy" option. When you select this option, collect mail, verify Email and send email will use the proxy to handle.
In addition, extract email can use all type proxy, but Send email and verify Email can not use HTTP proxy. the system will automatically allocate.